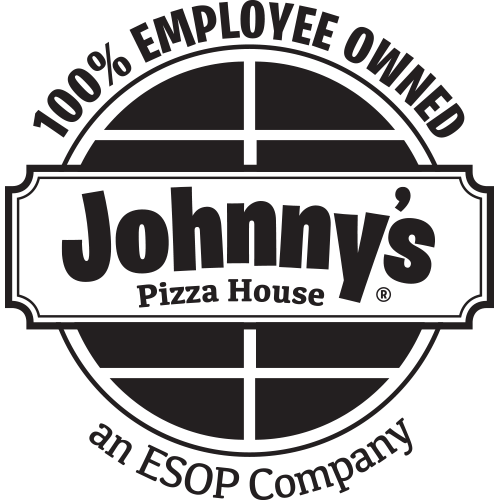 This Employee Stock Ownership Plan, sometimes called an ESOP, provides participants with a beneficial ownership stake in the value of Johnny's Pizza House, Inc., which is an Employee-Owned company!
Back when Mr. Johnny was looking at retiring, he struggled with who would take over when he was gone? Ultimately, decided to invest in the people who had helped him build Johnny's from the start. It's very own employees. Who better to take the reins and benefit from the company's growth than the employees who make it all happen? The longer you work for Johnny's, the more stock you could earn. The longer you keep your stock, the more valuable it could potentially become. See your hard work grow into a big slice of the pie.
Health insurance is available through our company plan for any employee working a minimum of 30 hours per week. 
Want to grow in your field? When working for Johnny's Pizza House, reimbursement for college tuition may be available when studying courses pertaining to your job. Ask us more to find out how to qualify! 
Start saving for your retirement now through our available 401k Retirement plan. Once eligible, your contributions can automatically be payroll deducted. Matching contributions by Johnny's Pizza House are announced at each enrollment period. It's never too early to start investing in your future. 
All management at Johnny's Pizza House receives 2 weeks paid vacation annually. Eligibility requirements must be met. All crew member and delivery driver positions can earn paid time off. Ask your manager how to qualify.
Once eligible, our companies cafeteria plan enables you to have your health insurance, reimbursed medical/dental expenses and dependent care expenses  deducted from your paycheck without incurring tax liability. Saving you money when it comes time to file taxes. 
As a Manager or an Assistant Manager of a Johnny's Pizza House location, you can participate in profit sharing based off of your location's income. The more profitable your store location is, the more profitable YOU will be.
Have your cake and eat it too! But in this case, it's pizza. As an employee of Johnny's Pizza House, you will receive a discount of 50% off your entire Johnny's Pizza House order.